Had a great weekend hunting with my 8 year old son. I purchased 3 permits for him and planned to hunt Saturday and Sunday to try to fill his tags with a camp out Saturday night in the back of the pickup. We set up Saturday around 2pm. Everything was pretty quiet for the first 90 minutes but the birds turned on about 3:30 and never stopped. The first big tom to come in really put on a show for us. He was drumming and gobbling within 10 yards of the blind. My son shot him at 20 yards when he finally presented a head up shot. We let the woods quiet down for 30 minutes and started calling again. I had responses immediately. Toms were gobbling from all sides and one dominant hen was really going at it. I ended up calling her in with her whole flock. She got within 2 yards of the blind and was yelping constantly to my lost hen call. Two medium sized toms brought up the back of this flock. My son shot the first one to stick his neck out at 15 yards. Instead of running away, the second tom tried to seize the opportunity to beat up his competitor while he was down, giving my son another chip shot for his 3rd bird of the day.
This picture shows how excited he was when the first long beard went down.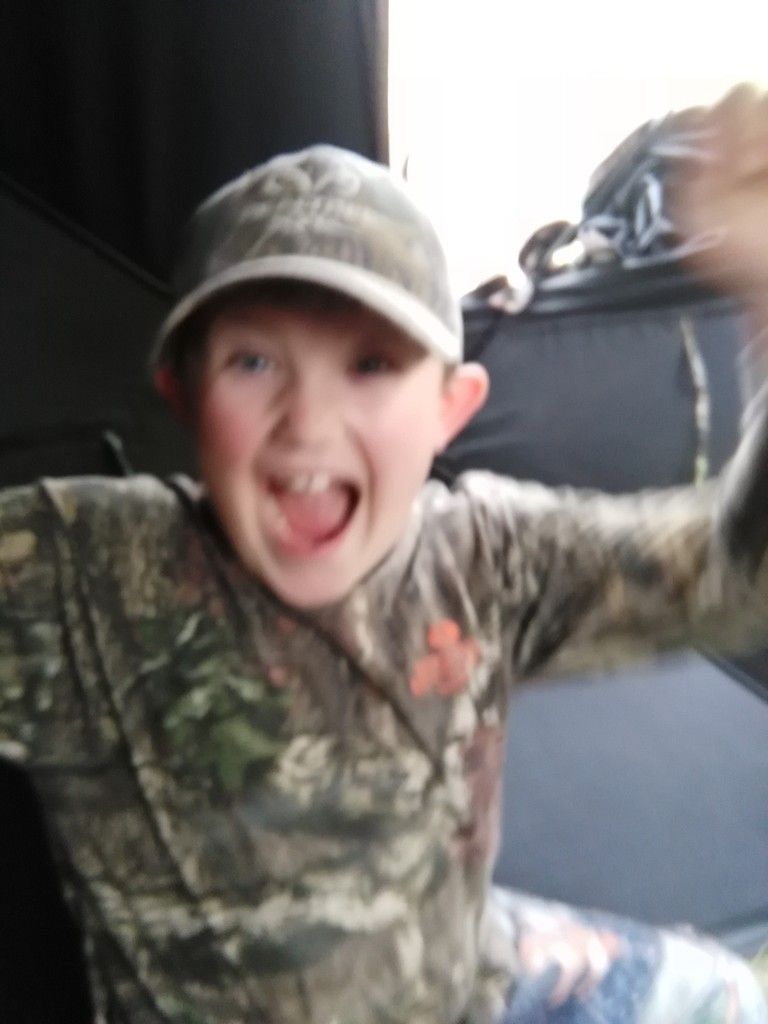 Here is a picture with all 3 toms.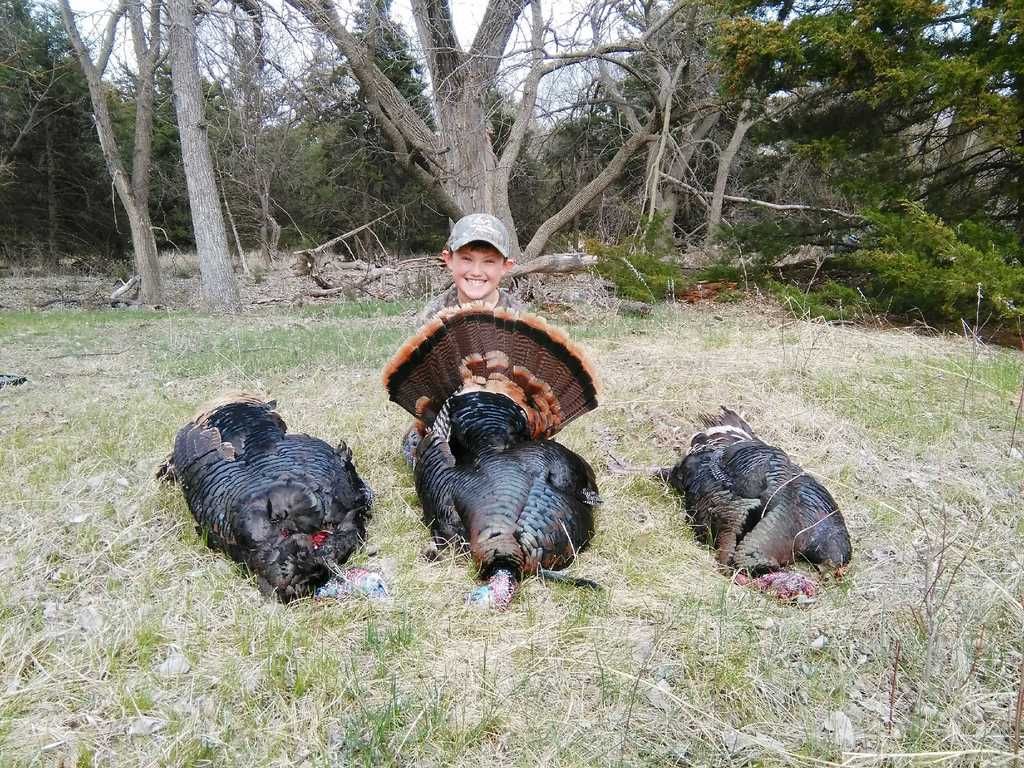 Here is a pic from our simple camp.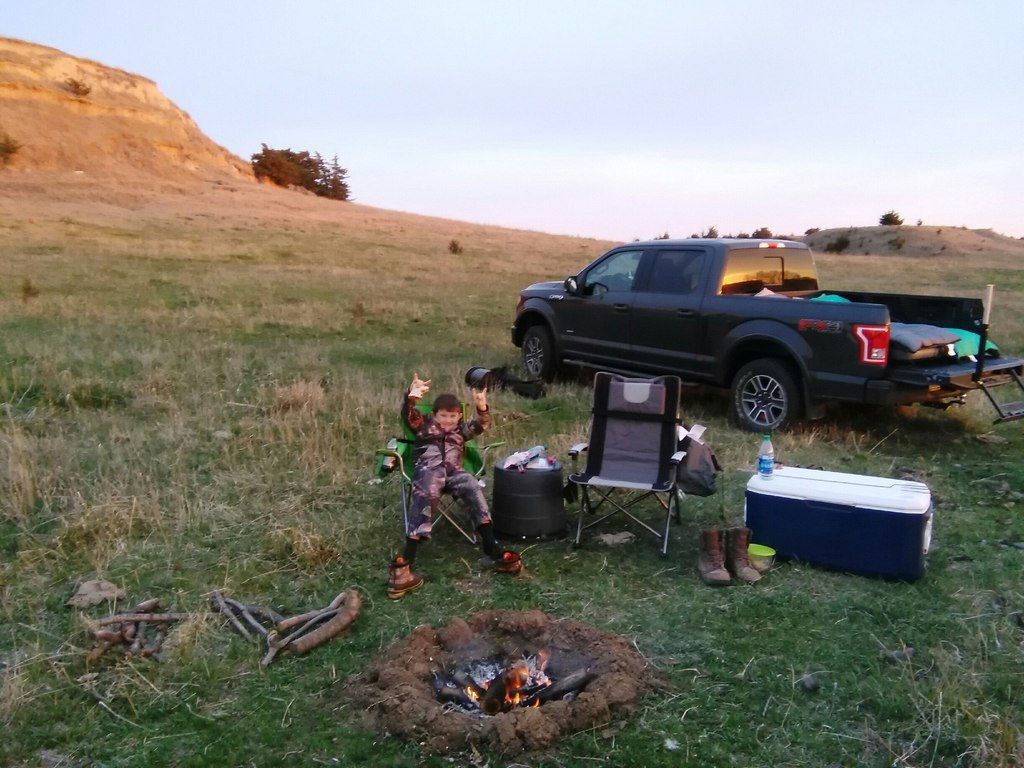 Since he filled all tags early we had a lot of time to hike and just have fun around camp. We got to see a wide variety of wildlife including seeing his first bobcat at 40 yards. The coyotes and turkeys made noise off and on all night. It is one of those trips we will both remember forever.
Last edited: