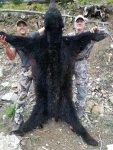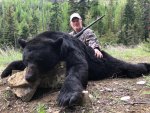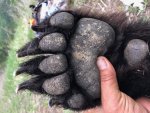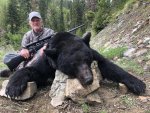 I posted previously about a .28 Nosler custom build I just completed with my gunsmith.
Well, I just took it on a Spring Bear, spot and stalk, hunt in Montana last week and got this nice big boar.
He's 350 lbs and about 6 1/2 feet long.
I stalked up to 200 yards and one shot (through the heart) dropped him in his tracks.
The rifle really performed well and I'm happy with this guy!