We just got back from 5 days in area 111. We were amazed at just how dry it is this year. Saw a few deer near the campground we stayed in and there was a grouse teasing me walking around in the campground like it knew it was safe there. Didn't find any outside the campground except for one sage grouse near Duck creek but I couldn't find anyplace to get across the creek. They were in season until Oct. 4th.
We did have several bulls bugling like crazy one night just below the campground which was pretty cool. The wife and kid had never heard bugling other than on tv.
A little Brown trout from Duck creek as well.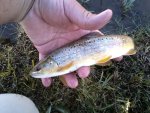 A pic looking at the Schell creek range from Duck creek.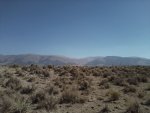 A pic from further up the mountain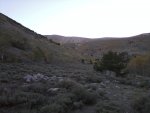 Last edited: