Thought some of you all might enjoy this.
Bought two donkeys this year and I am getting them setup to pack with this year. Headed out in a week for a trip into the Gila Wilderness for archery elk, then to MT for archery elk.
If anyone has any packing tips, they are greatly appreciated, I really have no idea what I am doing.
Below are pictures of a training trip week did last weekend 90lbs/animal, 10miles, 2k feet gain.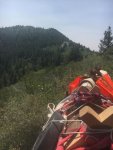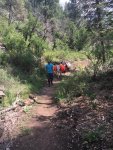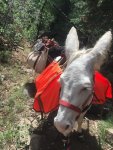 Last edited: