Administrator
Staff member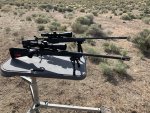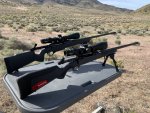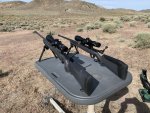 Both are 28 Nosler shooting 162 gr Hornady ELDX.
each took about 3 shots to get on target at 100 then 2 shots with the second being bullseye at 200.
So far very impressed with how these shoot and feel. Didn't get to mess around with the BDX system much but did shoot to 400 with a dead on hit.
Seekins with their fancy set up that my partner is shooting and my Savage with the Proof Research Barrel. Both with Sig Sauer BDX systems and Kilo 2400 rangefinders.