Well it's official... my daughter has officially past my 25 years of hunting experience. We connected on our number 1 buck we were after and she now holds the biggest buck that will hang in the cave.
Since I am in super proud dad mode, below are some pics as she has grown through the years. The first picture was our first big game hunt together. When I shot that buck, it stood up on its hind legs and tipped over. Of course it had to be dramatic, I had no idea if she was going to burst into tears or what. To my surprise she jumped up and yelled you got him dad!!! And just started running down the mountain. Fast forward 6 years and now it was her turn. Long story short... On her first harvest, I told her congrats, gave her a hug and said this may be the biggest buck you'll shoot for a while. The next year, I think I said the exact same thing but with a little chuckle. Now this year well... she's just going to have to believe her old dad this time
She has an unbelievable skill set in hunting. One she's not even aware of. Incredible patience, incredible drive and the ability to get it done when it matters.
Congrats kid.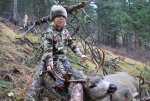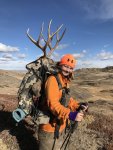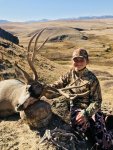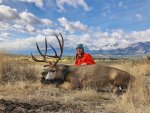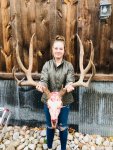 Last edited: