7:45 BOOM (WIFE- 10" beard 2 year old -20 yards- Activ - 3" #4's)
7:47 BOOM (ME- 9" beard 2 year old-45 yards -Win HV - 3.5" #5's)
And no that wasn't staged, we set up the cell phone camera on a timer and my Little Bit did that all on her own. We thought it was quite funny. lol Little Bit got to see both birds die. She was sitting tight next to me with mommy 30 yards out in front. After Mommy killed her bird the others circled and I somehow managed to call 2 of them back into range and drop the hammer. "You got him Gary" then she jumped up and bolted to go be with mommy and help finish hers off with a stick...and taddle on me that my gun kicks too hard and it kicked her too lol.
She is taking an interest now for sure. Next year when she is 10 and has some more gun work we will hopefully be posting a picture of her holding her first turkey!
It was a grand morning to be in the woods with family.
And that completes my GA turkey season 2020.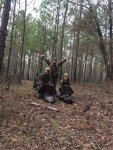 Turkey Burgers. Turned out very good!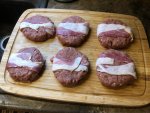 And now, the fish are in trouble....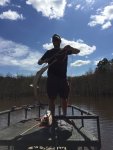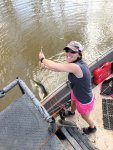 Last edited: