Apr 25, 2016
1,301
448
49
CBTO is measure that can seem a bit confounding. Lots of articles and threads where its been praised or argued over. I wanted to share what I found to be one of the best explanations out there of what it is: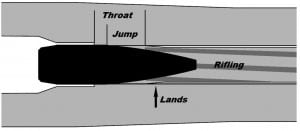 The first half of this article focused on the importance of COAL in terms of SAAMI standards, magazine lengths, etc. There is another measure of length for loaded ammunition which is highly important to precision.
bergerbullets.com
Using CBTO as a measurement to work up a load isn't required, but its worth being aware of what it is, and how it could be used. Everyone has a way to work up their cartridge length for best accuracy in their rigs; there is no one right way-many ways to get there; so certainly don't take this post as advice to change what already works well for you. At the end of the day, time at the range carefully testing your loads will get you there.