This building was sold as a repo unit so I got it much cheaper and it already had insulation in it. Going to get started finishing the inside this weekend.
That machine they use is pretty dang impressive and the guy who set it up was great and I was shocked by how easily he move this building into position with that machine.
With the current price of lumber there is no way I could have built this for what we paid for it so we built a little pad overlooking our pond and had it delivered.
When I am old I'll put me a deer feeder across the pond and sit on the porch in my rocking chair with my coffee when its raining...actually I may sit inside and keep the heater on too...lol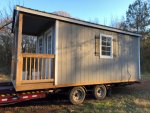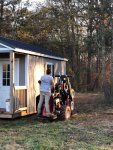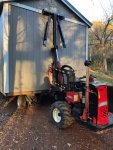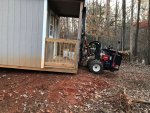 Last edited: