What a buck yours was... Hell finding them is the best part and my money is that you find another monster this year..
Now last year I was looking through my 15z at this so you can see how a guy would get distracted..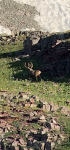 I
I knew there was a chance another hunter could get him as he moved basins this year - just part of the risk and as much as my wife liked him I would do the same thing again. Best pics I have are from the last day of July this past year. He grew out at least 2" on all of his points..
Yea solid mass lol...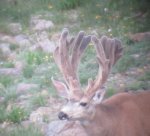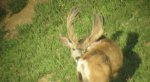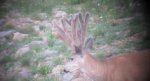 Last edited: