The rest of that weekend and the following weekend found us trying to get on the below bucks. These bucks seem to bed in the same spot, and the wind just so happens to go directly there from every single direction. Smart boys, I look forward to giving them a chase next year.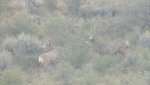 Hard to tell, but the buck on the left is a real respectable 4 point.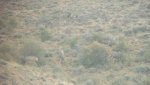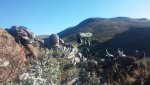 My buddy trying to glass up more bucks!!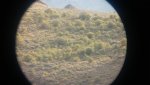 This is where the above bucks were laying, 5 in total.....3 worthy of my arrow.
Possibly another story to come.......
Thomas
Last edited: